It's no surprise that within the last year we have all had to make do with what we have at home, so for the new year why not make life easier with newer and better appliances! Below are some ideas to take inspiration from that were featured in the 2021 Kitchen & Bath Industry Show. With a strong emphasis on hygiene and convenience, these kitchen and laundry appliances are definitely going to change the game.
Bring the bar to your home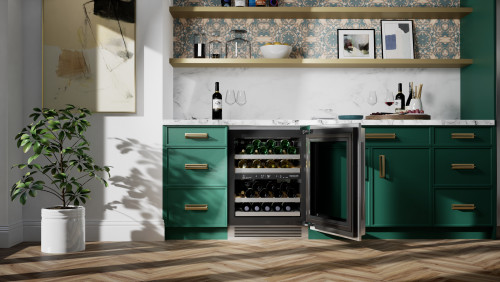 The Signature Kitchen Suite's new undercounter wine refrigerator protects bottles from vibration, temperature fluctuations and excessive light exposure. These bottles are also stored like a European wine cave with optimal humidity. The refrigerator holds 41 bottles and even comes with an app that helps you manage your collection.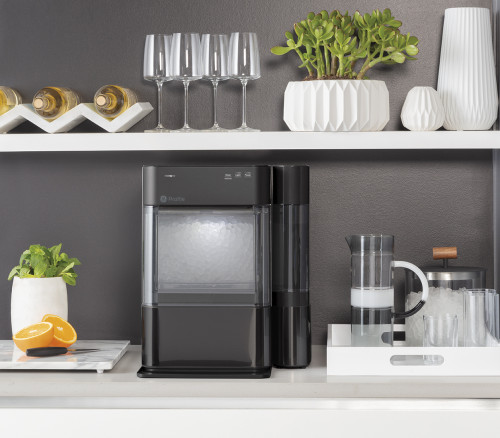 GE Profile's Opal 2.0 nugget ice maker lets you have perfect texture ice for cocktails or mocktails at home. The ice maker makes one pound of easily chewable ice per hour and holds up to three pounds. It comes in stainless steel and black stainless steel finishes and has built-in Wi-Fi that lets you set the ice-making schedule via an app.
Hygiene and health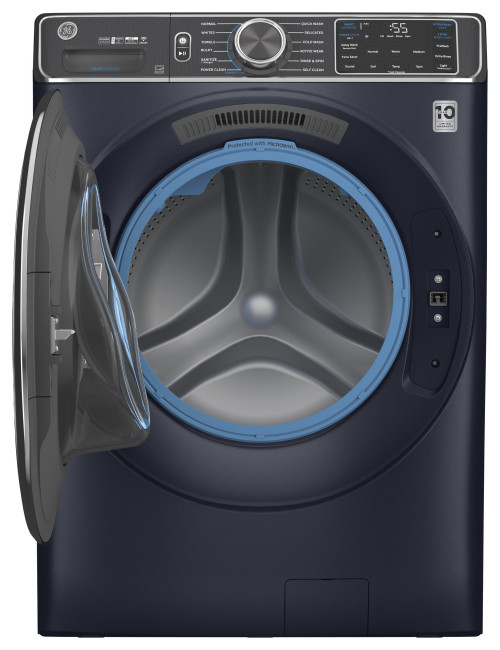 A common complaint with front-load washing machines is that moisture tends to linger longer and create mildew and unpleasant odors.
GE's new UltraFresh front-load washer seeks to solve that issue with a design that wicks away water at the end of each cycle and offers a venting system that pulls in outside air, removing moisture from the door, gasket and basket. The washer's blue gasket, soap dispenser and drain pump are made from Microban, a material that helps prevent the growth of bacteria.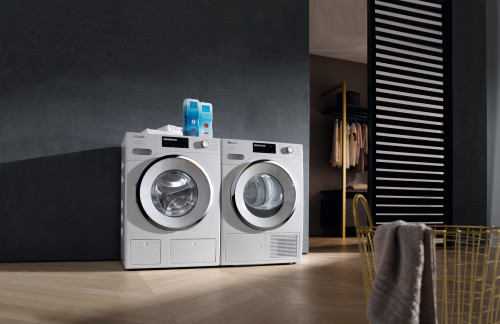 Miele's updated WI washers come with an allergy wash and sanitize option, meaning clothes come out hygienically clean. Both machines can be controlled remotely via an app. And use steaming technology to help prevent the need for ironing.
 Beko's innovative Active Fresh Blue Light™ technology helps to preserve both vitamin C and the fresh taste of fruit and vegetables. The glass shelving is a breeze to adjust and increases usable space while the LED lighting makes everything easy to find.
Fruits and vegetables retain vitamins and nutrients with this amazing technology that simulates natural light conditions, extending the photosynthesis process in your refrigerator.
Customization is key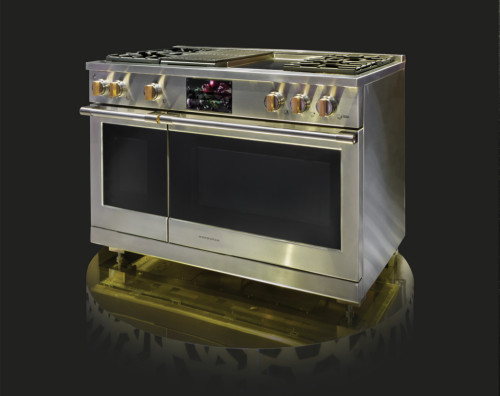 Monogram's Statement Collection pro ranges feature brass accents and muscular details. At night, you can customize the mood in your kitchen with different color options for the LED lights on the knobs and along the bullnose trim. The LED lights are also able to be managed through an app that connects to your stove.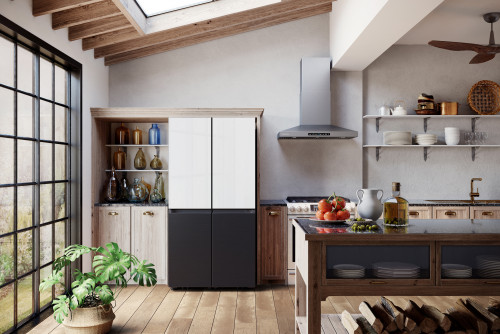 The Bespoke 4-Door Flex refrigerators from Samsung have changeable front panels that let you mix eight colors and a choice of stainless steel or glass finishes for a custom look. You're able to quickly refresh your kitchen with a new look just by the switch of your fridge panels.
These are only a few examples compared to all of the new luxurious home appliances to look out for this year. Technology is ever changing and we finally have the opportunity to create our own smart homes with all the new latest additions to the market.